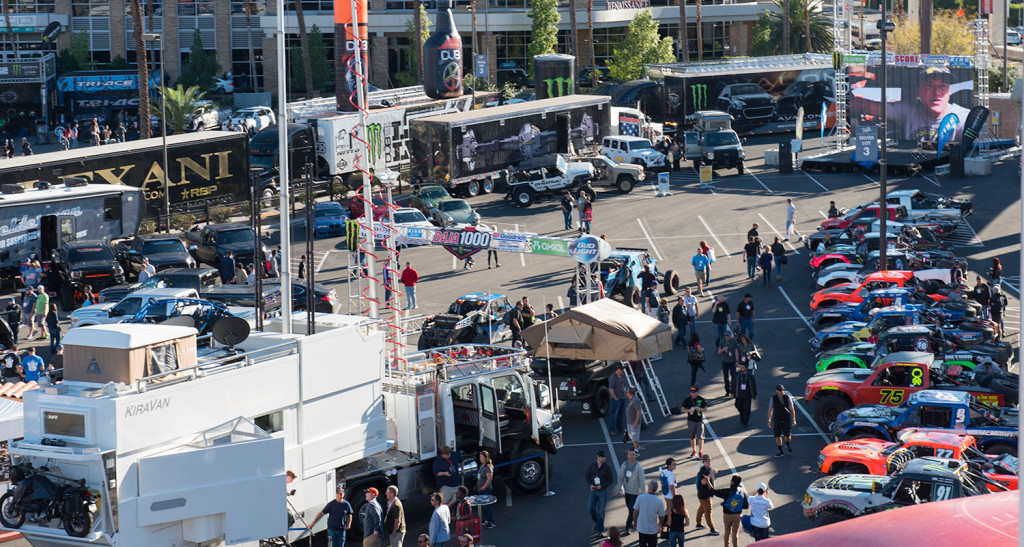 If you're like most of us who attended the 2015 SEMA Show, you probably spent your first day back at work sorting through emails and catching up on regular business. That's good, but there are four things that you need to do today to get the most out of your investment of time and money in the SEMA Show that just ended!
1. Follow Up with Specific Requests
You most likely promised or at least offered to provide some info, pricing, photos or proposals to a few people during the SEMA Show. Since the whole point of SEMA is to grow your business, these commitments are hot leads. Follow up on them! Send the info and set up a time to take the discussions to the next level. If your lead also talked to several other companies, the ones who respond first with whatever information or material requested will likely get the business.
2. Create and Send an Email Campaign
Whether you used the SEMA scanner in your booth to collect email addresses or simply collected business cards, you most likely came back from SEMA with quite a few new contacts. Send them an email, and send it this week! In the email, thank them for stopping by your booth and then highlight the new products you just introduced. They probably saw a lot during the show, and this will put your company and your products at the top of their minds. Use an email campaign system so that you can see who opens the email and which links they click on in order to do a very targeted follow up.
3. Debrief Over What Went Right and Went Wrong
If you haven't done so already, get everyone at your company together who attended SEMA. Talk about what was very effective, what worked better than expected and what didn't work out so well. Make sure someone is taking notes and stick this in your SEMA file for next year so you can expand on what worked well and fix whatever didn't.
4. Resend Your New Product Press Releases to Media
If you introduced new products at SEMA, make sure that the automotive enthusiast media have what they need to tell the world about those products. You probably distributed media materials during the show, but as former editors for automotive magazines, we can tell you that these get lost and overlooked when the flurry of the show comes to an end. Send or resend the press releases and photos by email today. If you're able to, also offer to provide product samples for editorial review. This can help you secure editorial placements beyond the typical SEMA coverage.
Do these steps now so that they don't get stuck to the bottom of your todo list and you never get around to them. The longer you wait, the less value these action points can bring to your business. And if you need a hand with these or any of your marketing, social media or media relations for your automotive company, contact CQ Marketing today! We've helped many companies in the performance aftermarket and off-road segment exceed their marketing goals, and we can help you too.